Rocket "Tails" of 1 and 2.0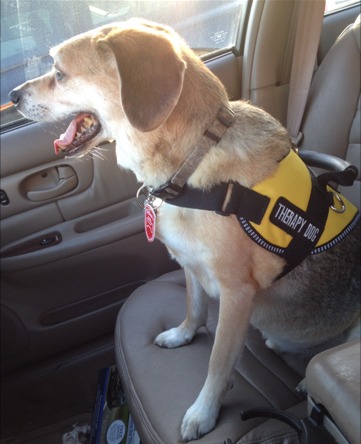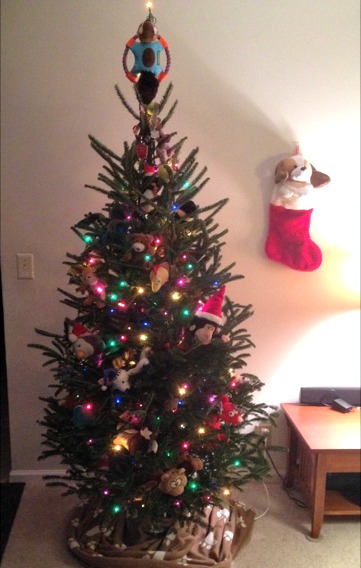 Dec. 16th, 2002: A beagle from the Williamson County Animal Shelter, the staff already named Rocket, was adopted. For 12.5 years he was part of the family and entertained us all with his adventures. Rocket was more than a dog, he was family, a friend and companion. Rocket became a visitation and registered Therapy service animal and brought smiles to so many. His charm, personality and smile won the hearts of anyone that met him. From hiking, jet ski and car rides, to sitting at the table for 4th of July picnics, you might think he was almost human.
June 29th, 2015: Not feeling well, surgery was required and my loving Rocket lost an unknown battle to cancer and I made the decision to let him stay asleep. I can't thank Williamson County Animal Hospital enough. Dr. Shaun Reynolds, Dr. Michael Rader, Karen, Becca, and Tara and the rest for the LOVING & QUALITY staff cared for Rocket for 12.5 years. Littlest Angels offered comfort during post care. I later received a LETTER OF RECOGNITION from University of Tennessee College of Veterinary Medicine - Office of Dean James P. Thompson honoring Rocket thanks to WCAH.
Christmas 2015: The 1st ever tree in my house "The ROCKET TREE" adorned with his squeak toys instead of some generic plastic ornaments topped with his collar and tags was erected.
A true emptiness was felt but encouragement from Dr. Shaun during a friendly visit June 29th, 2016 about rescue programs… "When the time was right you'll know …"
AND THEN...
June 29th, 2017: The 2 year anniversary of losing Rocket, I surfed the same shelter and the 1st dog I see…a little beagle about 2 years old. He had already (again) been named "Rocket" by the shelter.
COULD IT BE?? WHAT?? HOW?! I HAVE TO KNOW HIS STORY!!!!!!
"Ring Ring" went my office phone and what I heard next was "he's adorable, do you want him? We close at 6 get here NOW! He was just put up for adoption today."
One of the kindest acts someone ever did was put him up for adoption, and with Juan giving me the push, God giving me the signs, and his wet nose in my lap, I could not say no...
Now referred to as Rocket 2.0, he was found as a stray, came home, and strangely enough he is exhibiting similar characteristics as Rocket 1 did ....and the stories begin
... or does the ROCKET story continue?!
The same shelter, the same breed, the same name given by the Williamson Co Animal Shelter all on the 2 year anniversary of losing my Rocket I found my Rocket.
My thoughts were: " Baily Baily Baily /Boss Dog" ( A Dogs Purpose)...who knows…